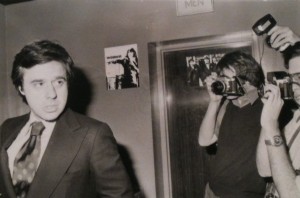 America was uneasy.
Unsettling cultural shifts, war and riots dominated the landscape. The economy was shaky. America was being ripped apart. We were anxious, fearful, and uncertain.
From this chaos came an entrepreneurial idea. Let's have a place where people meet, see films and then talk about them.  That idea, and that place, became known as The Orson Welles. It was a complex – movie theaters, a restaurant, a film school, book store and yes, a sand box that you rent by the hour. It was 40 years ahead of its time, except for maybe that sandbox.
Tommy Lee Jones called it "the coolest. He was the first house manager. Obviously he has done well since he left. He was in on something that would quickly became THE place for films in Boston. Challenging accepted notions on what film was, and who we were. The Welles fought for free speech and got busted for it. And as is typical of "The Welles" story, when the bust happened, it was using a brand new format not seen in a theaters – video. The Welles was, again, ahead of its time.
People like Nicolas Ray and Vincent Minnelli taught classes at The Film School. Future movers and shakers in the film business like Mike Nozik, Dale Pollock, Frank Marshall and Peter Bogdanovich were part of the scene. Heck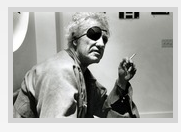 even International Woman's Day was a paid staff holiday. The Welles was part of its time, ahead of its time, and as one person asserted, it became '"the grandaddy of the modern art house."
The Restaurant was famous for many things – good food, innovative menus, communal settings and late night events. In one of those, Neil Young borrowed a guitar and held a 90 minute impromptu acoustic concert. The Welles was full of these moments. Its reputation for creating a venue for emerging American independent filmmakers was so profound that theaters elsewhere in the country would say, "If it played The Welles, I'll play it."
For nearly two decades, the Orson Welles Complex helped make Boston one of the top film communities in the country. Its life was cut short when a fire destroyed it in May of 1986. It would never re-open. The reasons are one of the motivations for our film.
When the building burned, the conservative religious right swore their protests, their prayers against the Welles had been answered. God had struck at the unbelievers who dared play a Jean-Luc Godard film.
Legacy
The Welles is arguably the first modern art house in America. It was the first three-screen cinema devoted to alternative programming. It drove the emerging American independent film scene. Directors asked their films to be play at the Welles. The Welles relaunched a failed black exploitation film called The Harder They Come. Giving the music, and its stars cult status.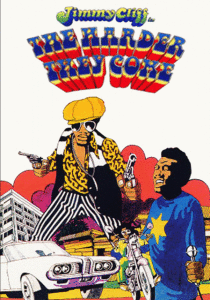 Other filmmakers and musicians who made personal appearances or visited at the Welles Cinema included Nikita Mikhalkov, Faye Dunaway, Edward Dmytryk, Ed Emshwiller, Jean Eustache, Gary Graver, Jean-Pierre Léaud, Jim McBride, Vincente Minnelli, Nicholas Ray, George A. Romero, Rob Morris, Steven Lisberge Harold Russell, François Truffaut, John Sayles, Stephen King, Jimmy Cliff, John Waters, Orson Welles and Neil Young.
The Orson Welles' legacy is still felt today. This documentary is not simply about a place. It is the story of America changing.